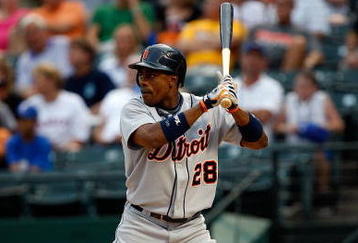 Ronald Martinez/Getty Images
The Tigers, Yankees, and the Diamondbacks have came together during this years winter meetings and have agreed on a major blockbuster trade.
The Yankees get speedy center-fielder Curtis Granderson, while giving up Austin Jackson, Phil Coke, and Ian Kennedy. Edwin Jackson and Ian Kennedy were sent to the Diamondbacks and the Tigers get Ma Scherzer, Daniel Schlereth, Austin Jackson, and Phil Coke.
This trade was pulled off without the Yankees having to give up Joba Chamberlain, Phil Hughes, or Mike Dunn which came as a surprise to many including myself
Curtis Granderson is a speedy center-fielders who also possess the ability to hit the long ball, which was indicated in his 30 home runs this past season.
Granderson did have an off year in terms of batting average he hit a horrible .249, but in terms of his career averages he has hit .280 and .302 in his previous full major league seasons.
Granderson still has three years of guaranteed contact left before his 2013 club option, in terms of money Granderson is owed 5.5 million in 2010, 8.25 million in 2011, and $10 million in 2012, with a $13 million club option/$2 million buyout for 2013.
This trade leaves one of my favorite Yankees left out for dry as Melky Cabrera no longer has a job as starting center-fielder, and may be expendable as these winter meetings continue on.
In my opinion, I'm not a fan this trade because not only are the Yankees giving up a good relief pitcher but they also are giving up another young talented player in Austin Jackson. My main problem in giving up Austin Jackson is that he was an important part of the package that would have been involved in acquiring Roy Halladay.
This also makes me wonder if they are going to bring back Johnny Damon and/or Hideki Matsui.
Let me know how you feel about this trade, whether you a fan of the Yankees or not all comments are appreciated